Here is the wand that chose me at Ollivander's: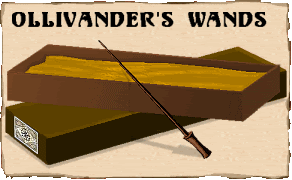 Wood type: holly
Length: 13½ inches
Core: Unicorn Hair
Holly is the strongest of the protective woods. It is used to guard against evil in fact Holly means "holy". Holly wands excel at combat, defense, and protection spells. It is also useful in glamour's and warding. This wand tends to pick an owner who's brave and pure of heart, not to mention has a high intelligence. Holly's personality is Determined. Element: Fire

Unicorn Hair is best for those with pure intentions, and is almost never wielded by someone intending to use their wand for evil purposes. Especially good for love, defense and healing magic.
Tags: meme
Current Emotional State:
silly